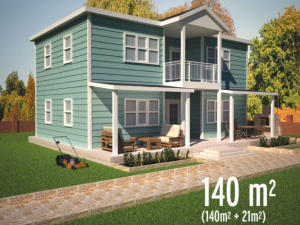 Prefabricated houses is constructed very easily because prefab panels is prepared before assembly steps.. Prefabricated builds is very cheap than concrete builds.. Panels is included insulating material and main material is galvanized steel..
Prefabricated house build steps:
Create your house idea, choose/create your house plan..
Choose roof style,

siding

type and color, piece of

rooms

, kitchen, bathroom etc.
Pay

invoice amount

.. Approve before manufacture..
Share your delivery informations for transport..
Make

concrete floor

for your home using by house plan (we will give to you)
Stay for

dryness..

Assemble your house with mounting workers..

Your home is ready! You can everything.. Room colors, kitchen designs, cooler and heaters

placement

..
Don't forget.. This house is yours! If you want transport to anywhere, you can do it everytime!
You are welcome 🙂